Boarding Pass
Purpose
Boarding passes are mementos of a persons travels, they are a little souvenir of a place once visited. People often times like to keep their boarding passes after they've traveled somewhere so that they can remember their adventures. There is only one problem however, and that is...their design. They are plain, boring looking, and don't differ much from airline to airline. Information gets lost due to issues such as hierarchy and small print.
---
Traditional Boarding Passes
Below are 2 examples of how boarding passes traditionally look, they are taken from two different airlines.
---
Solution
The solution to this is to create a boarding pass that is much easier to read and has all the information necessary to make it a usable pass in addition to something aesthetic. Utilizing a minimal amount of color, hierarchy of scale and a grid system to properly layout a boarding pass and use all the real estate.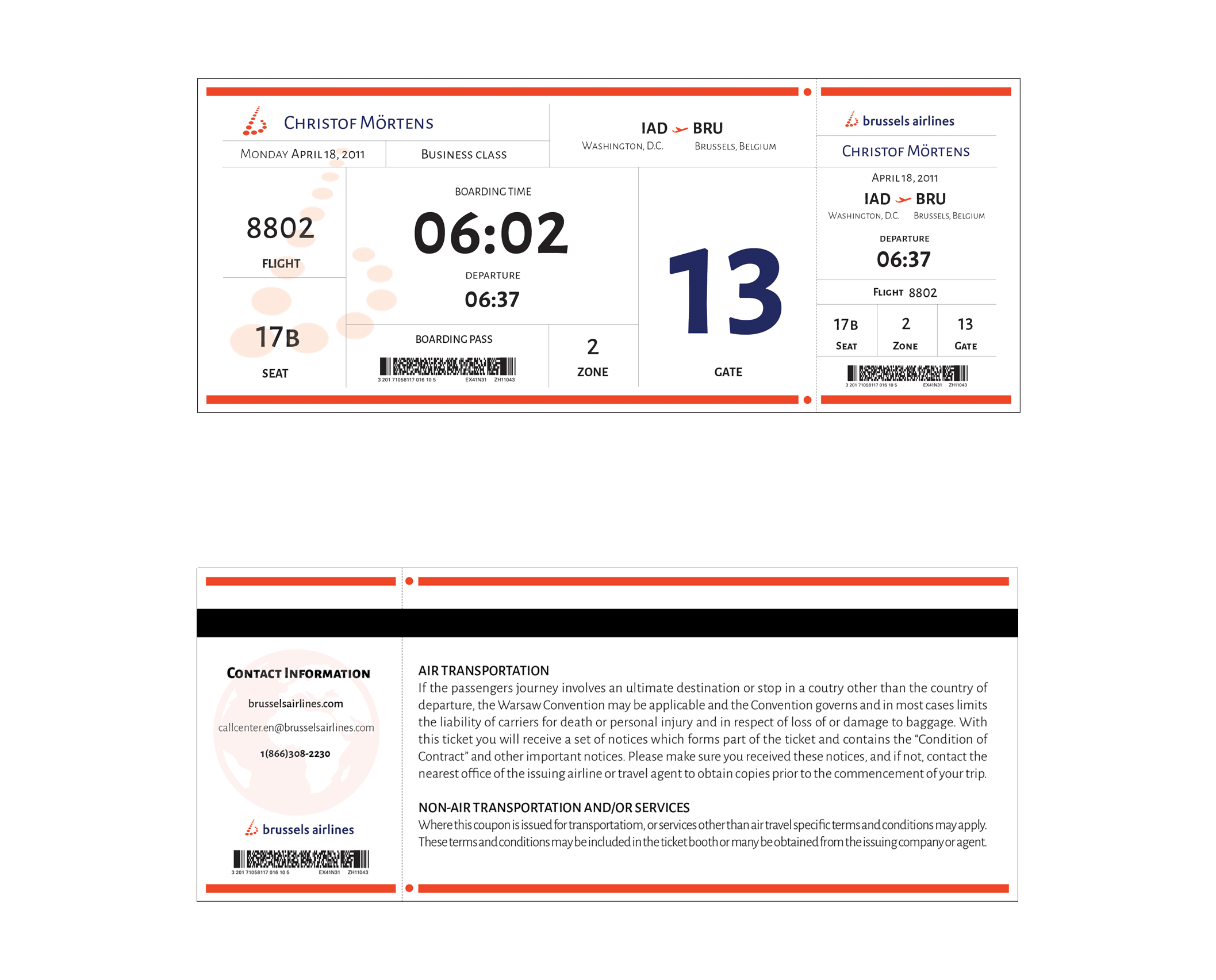 ---
Conclusion
Great design has function and aesthetic. The new ticket from a business standpoint, offers a uniquely designed pass that would bring the company more exposure in addition to giving a user/consumer an awesome keepsake!